Edenhope, a vibrant and alive country town, is nestled on the shores of Lake Wallace in Western Victoria. The township of approximately 937 has some beautiful home gardens, parks and streetscapes. Edenhope is an attractive and safe country environment. Edenhope is a town making progress.
Edenhope is a sports loving community offering a variety of sports. There is an indoor stadium and a swimming pool for use during the summer months. Sports include football and netball, cricket, basketball, golf, squash, tennis, horse racing, pony club, swimming, skiing and fishing.
For the nature lover the nearby Little Desert National Park provides an undisturbed view of the ecosystems and natural beauty of this unique part of Australia.
Horsham, a main regional centre, is 93 km away and Melbourne and Adelaide are both about 4 hours drive away. Edenhope is just an hour from the vineyards of the famous wine growing Coonawarra district of SA, home of some of Australia's best wines. Naracoorte in SA is about 40 minutes drive.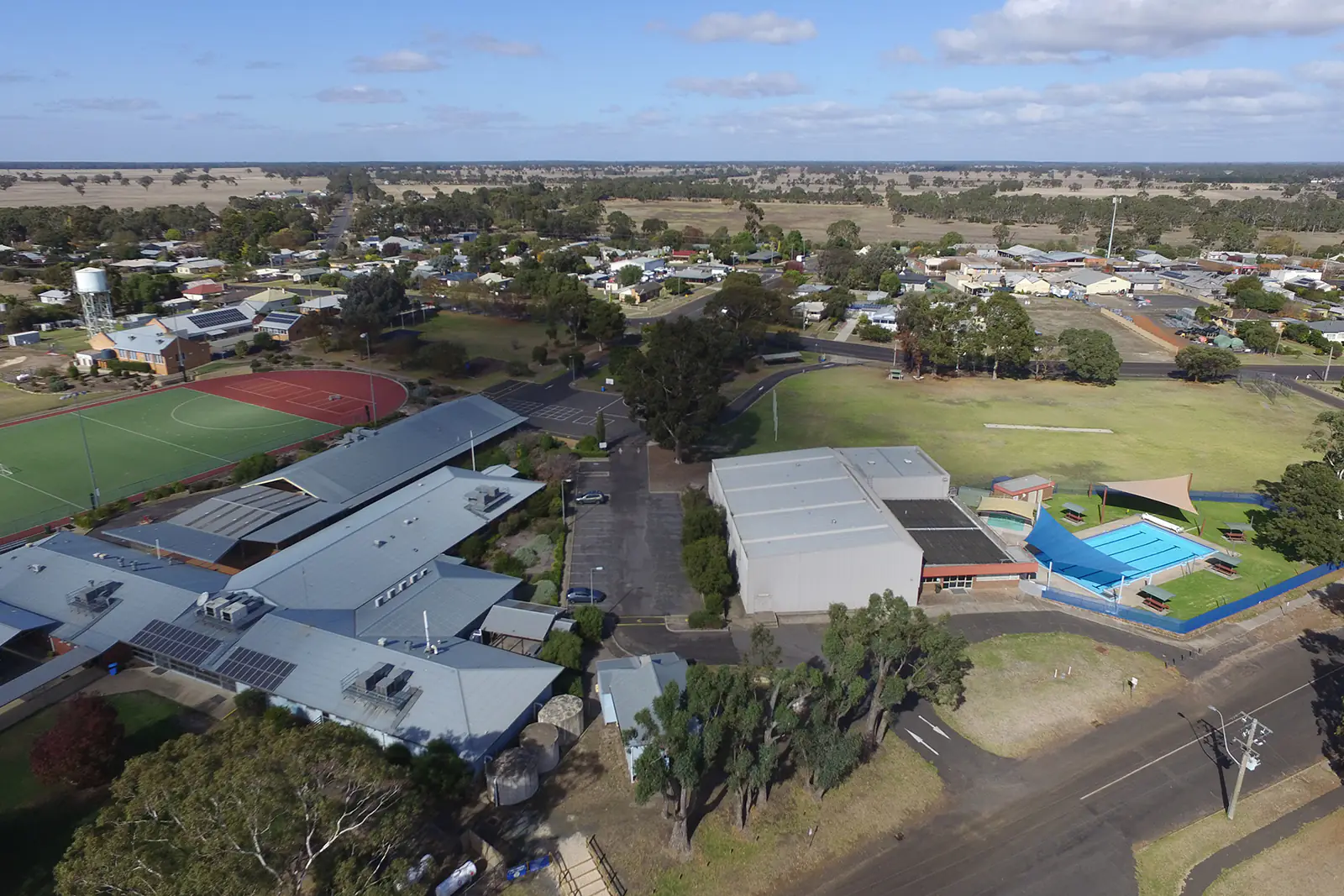 937
Total Population, 2021
(Australian Bureau of Statistics)